​Meseuro
The World of ideas, as Plato reminds us, can be a better World.
A World where problems find unexpeted solutions, therefore even more welcome.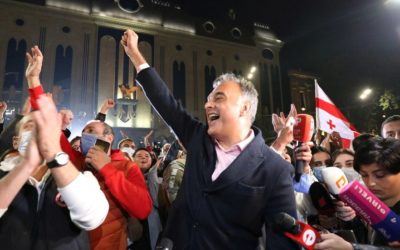 The result of elections Saturday 21st November Georgia voted for the parliamentary elections of 17 remaining seats, after the electoral round already held on October 31 that had already allocated most of the seats of the Georgian Parliament. The Georgian Dream party...